Whether you're designing a new space, or renovating an older one, healthcare design projects can be overwhelming. Once the space adjacencies and room footprints have been established, furniture and finishes must be selected, and while there are many options, there are also many wrong options—and it the healthcare setting every choice should be informed and accurate.
Image of Ortho NC, courtesy of High5 Productions
The thing that patient-oriented spaces, staff-oriented spaces, and waiting spaces have in common is material selection: it must be functional, durable, consistent, and (hopefully) aesthetically pleasing. Aesthetics shouldn't take the back burner when it comes to materials selection, either! As you'll see below, there is a strong link between mental health and appropriate materials selection, especially in a potential stress-inducing spaces like healthcare settings.
Working with a skilled dealer-designer who understands the healthcare industry is important when designing any type of space in the healthcare industry, but there are a few key things to keep in mind about material selection, regardless of your role in the project.
Cleanability
One of the most important features to consider when specifying finishes for a healthcare setting is cleanability. If a material is porous, or the furniture has too many seams or places where germs can settle in, then cleanability becomes a problem.
Image of Skin Wellness Dermatology, courtesy of High5 Productions
Consider the space itself—if it's a waiting room, where patients are not undergoing medical procedures, cleanability is important but not as vital is in patient room. Some fabrics might be upholstery fabrics vs. coated fabrics such as vinyl or polyurethane. However, when specifying upholstery fabrics, it's important to ensure that they have some type of stain resistance applied (Crypton is one example) and that they are cleanable.
Image of UAB Hoover, courtesy of High5 Productions
Patient-oriented spaces should be specified with wipeable, coated fabrics such as vinyl and polyurethane. All surfaces in a patient room undergo frequent sanitization and the materials selected should be able to withstand a diluted bleach mixture.
Maintenance & Durability
If a material isn't durable, then it shouldn't be specified, no matter how lovely it is. Renovating spaces and replacing furniture is costly in both time and money, and incorrect finish selection could potentially result in both.
Image of O'Neal Comprehensive Cancer Center, courtesy of High5 Productions
Flooring should be bleach-cleanable and moisture resistant. Vinyl products such as LVT are an excellent choice for cleanability, durability, and aesthetics—and its relatively low maintenance! Avoid VCT flooring when possible, as it requires constant maintenance and chemicals to keep it looking good.
Casegoods such as cabinets and desks also need to be durable, and able to withstand impact from rolling items such as chairs, beds, and carts. High-pressure laminate is a good choice for both horizontal and vertical applications, as its budget-conscious, extremely durable, and laminate aesthetics have improved greatly since your grandma's Formica dining table. If you choose a laminate top, ask the dealer-designer about the most appropriate edge choice.
Image of O'Neal Comprehensive Cancer Center, courtesy of High5 Productions
For a more high-end look, products like solid surface and engineered stone such as quartz are composite materials that provide varying degrees of durability and a range of aesthetics. Solid surface can be shaped and worked similar to wood allowing you to have a countertop that's integrated with the sink, but since it's a plastic-based material it's nonporous, durable, and easy to clean. Quartz is expensive, but is one of the most durable materials to specify—it's heat and scratch resistant, so for high-impact spaces it may be the best choice.
Consistency
In a healthcare setting there are zones of space—waiting areas, patient spaces, staff and lab areas, and the circulation spaces that connect them. By specifying a cohesive palette of materials throughout, users of the space feel at ease, and not like they're moving from a safe space (e.g. a waiting area) to a scary space (e.g. a patient area).
Image of Ortho NC, courtesy of High5 Productions
However, making everything look exactly the same is not necessarily a good thing—you don't want patients unable to find their way out or feel like they're in a sterile maze. By implementing art, feature walls, and other landmarks a good designer can make a space feel cohesive but easy to navigate.
Image of Ortho NC, courtesy of High5 Productions
Aesthetics & Mental Health
Though it's listed last, aesthetics is not the least important factor when designing any type of healthcare space. Whether you work in healthcare, are a patient, or are visiting a loved one, being in a healthcare sitting can be stress-inducing, and the materials within the space should not contribute to that.
There is a strong connection between mental health and nature. Biophilia is a term frequently used in design—it's the instinct humans have to want to connect with nature—and designers can use biophilic materials such as wood, stone, images, and colors found in nature to subconsciously soothe users of the space, even when views to nature are not possible.
Image of O'Neal Comprehensive Cancer Center, courtesy of High5 Productions
Of course healthcare designers have to be careful to specify materials that are cleanable and durable, so placing a water feature or a stacked stone wall in a patient room may not be advisable—or in the budget! But skilled designers like the ones at Interior Elements can create serene, subtly biophilic spaces by specifying finishes that are calming, evocative of nature, and coordinate well.
Image of Skin Wellness Dermatology, courtesy of High5 Productions
Design decisions are a long-term investment and making good decisions regarding type of furniture and fixtures, quality of the goods, and finish selection will pay off long term. But specifying materials for a healthcare project doesn't have to increase stress on the stakeholders. Working with a reputable dealer like Interior Elements and their team of experienced designers can ensure the success of the project.
For more information on design solutions and materials selections for healthcare spaces or to be connected to Interior Elements, click here.
---
About the Author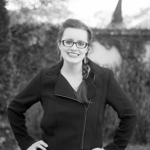 Anna Ruth Gatlin, PhD, is an award-winning interior designer and design researcher. Currently an Assistant Professor of Interior Design at Auburn University, she transitioned to full-time academia after a career practicing institutional, commercial, healthcare, and educational design.
---